Want or need a cold room to store your goods?
Are you looking for a specialist ?
A cold room is a location equipped with a refrigeration system specially designed to store and preserve foodstuffs for long periods at a desired temperature.

Carveen installs cold rooms of various sizes. We install cold rooms of standard sizes (Kit) but it is also possible to make cold rooms to measure according to your needs. You can buy refrigerated or frozen rooms with or without assembly by us. Everything is "à la carte."
Carveen has specialized for over 40 years in:

The installation of cold rooms - the maintenance of cold rooms - repairs to cold rooms - the rental of cold rooms - the sale of new cold rooms - the sale of used cold rooms - decommissioning - dismantling and the evacuation of your old cold rooms.
We present our standard model of refrigerated or frozen room: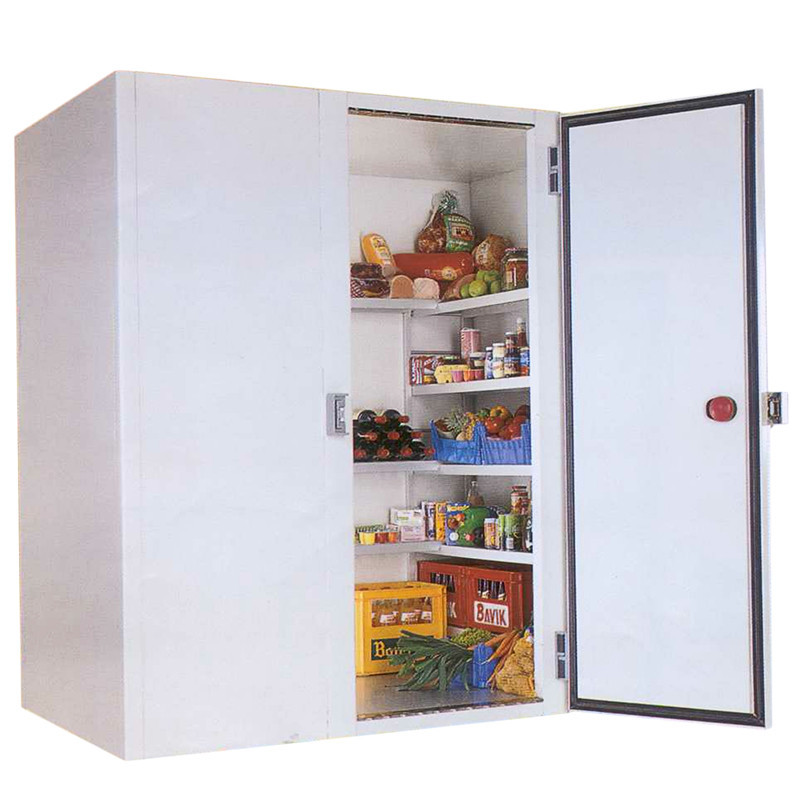 Palma (positive ou negative)
External dimensions: (LxWxH)
Palma P1 (+2°/+12°) : 162 x 162 x 222cm
Palma P2 (+2°/+12°) : 192 x 222 x 222cm
Palma P3 (+2°/+12°) : 222 x 222 x 222cm
Palma N1 (-10°/-23°) : 166 x 166 x 226cm
Palma N2 (-10°/-23°) : 196 x 226 x 226cm
Palma N3 (-10°/-23°) : 226 x 226 x 226cm
From 5.181,75€    3.239,25€
Did you say positive ? negative ?
Refrigerated rooms are generally divided into two categories: "positive" cold rooms, that is to say rooms whose temperature is above 0°C, therefore fridges; and "negative" cold rooms, in which the temperature is below 0°C, therefore freezers.

These cold rooms (positive and/or negative) are mainly found in: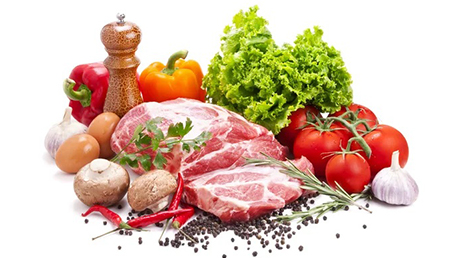 the food sector

for the preservation of foodstuffs, the 2 cold rooms are used. The use of positive or negative cold depends on the type of food to be stored and compliance with the temperatures imposed by law. For example, the preservation of fruits and vegetables, meats, dairy products, fresh products, etc. is carried out using a positive cold room. For example, you will find frozen meat and seafood products as well as sorbets and ice cream in a negative cold room.
the pharmaceutical, medical and hospital sector

Certain drugs, vaccines or blood bags must be kept at a certain temperature to remain viable. Blood bags are, for example, kept in fridges at a temperature between 2 and 6°C, or we can also cite as an example so-called "therapeutic" blood plasma (i.e. used for transfusions), which can be stored at -25°C in freezers.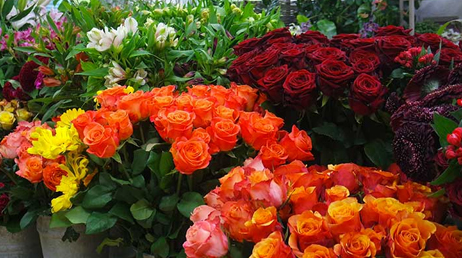 the florist and nursery sector

plants are living beings and are therefore very fragile. To allow them to be marketed under good conditions, flowers, shrubs and plants must be kept in refrigerated rooms. In this sector, positive cold rooms are used.
Negative or positive, cold rooms are built according to the same principle. Their powers and their technical constraints are much greater, but the principle remains more or less the same. Holder, dehydrator, evaporator, condenser… each component has a specific role.
Our team of refrigeration technicians takes care of the placement of isothermal panels for wall insulation (different panel thicknesses available), the refrigeration unit, etc. Our cold rooms are available with or without floors and several types of doors exist.

Our team of refrigeration experts can also take care of temperature regulation and control thanks to our Ako installations.
Temperature monitoring and control, interior lighting, door lock, automatic defrosting, tropicalized unit, … There are many options that will appeal to you as a professional. We offer various technologies among the most advanced in the field of refrigeration. However, you must first think about the primary use of your cold room: refrigeration or freezing. The shelf life you want will direct you to the purchase of a positive or negative cold room. In addition to the type of cooling you want, you will have to choose the size according to your space and the quantity of food to be stored.
It is also much more convenient for workers to use cold rooms than traditional refrigerators and freezers.
The cold chain concerns the food safety measures that professionals in certain sectors are required to respect. Complying with this standard involves using different refrigeration means to store food and perishable goods in optimal temperatures and conditions. The professional cold room allows the maintenance of the cold in this chain until the arrival of the products to the consumers.

Professionals in the agri-food sector must comply with HACCP (Hazard Analysis Critical Control Point), i.e. the system for analyzing hazards and critical points to guarantee the safety of their products. These regulations concern catering professionals (caterers, restaurants, delicatessens, butchers/delicatessens, fishmongers, bakeries, etc.), distributors (responsible for transport, storage, conservation, etc.), manufacturers of packaging, equipment and maintenance products of all kinds, used in refrigeration installations.
Do you still have questions ?
Many questions arise when installing a cold room. You might be wondering if you really need a fridge or a freezer ? Is your business large enough to warrant a full installation ?

Your system can be built to specifically meet your individual needs. This helps reduce running costs and maintain convenience.
To ensure clear visibility on the options you can obtain, and especially to obtain a fair price according to your budget and your needs, do not hesitate to contact us by email, telephone or by our form because installation to disposal, through maintenance and troubleshooting, Carveen will support you throughout the life of your refrigeration equipment.