Grand-Bigard store
Our store is open, Monday to Friday, 8:00 a.m. to 5:00 p.m.

You are welcome to come and remove your ice cubes and your crushed ice. It is located at this address: Rue Petrus Bayens 70 1702 Grand-Bigard
Wemmel store
Our store is open, by appointment.

You are welcome to come and remove your ice cubes and crushed ice. It is located at this address: Obberg 103, 1780 Wemmel.
Delivery
A home delivery service is at your disposal. We do our best to meet your delivery time requirements, for this we have a full team of several trucks and vans. We deliver throughout Belgium from Monday to Friday from 8:00 a.m. to 5:00 p.m. Weekends and public holidays, possibility of delivery by reservation and depending on quantity.
We suggest you rent refrigeration equipment for the conservation of your ice cream. Whether for the weekend, the week or the month. We work in rental periods ranging from 1 day to 31 days.

Our range of rental refrigeration equipment is very large (see our catalog). We can deliver it to you at the same time as your ice cream or you can come and collect it on site.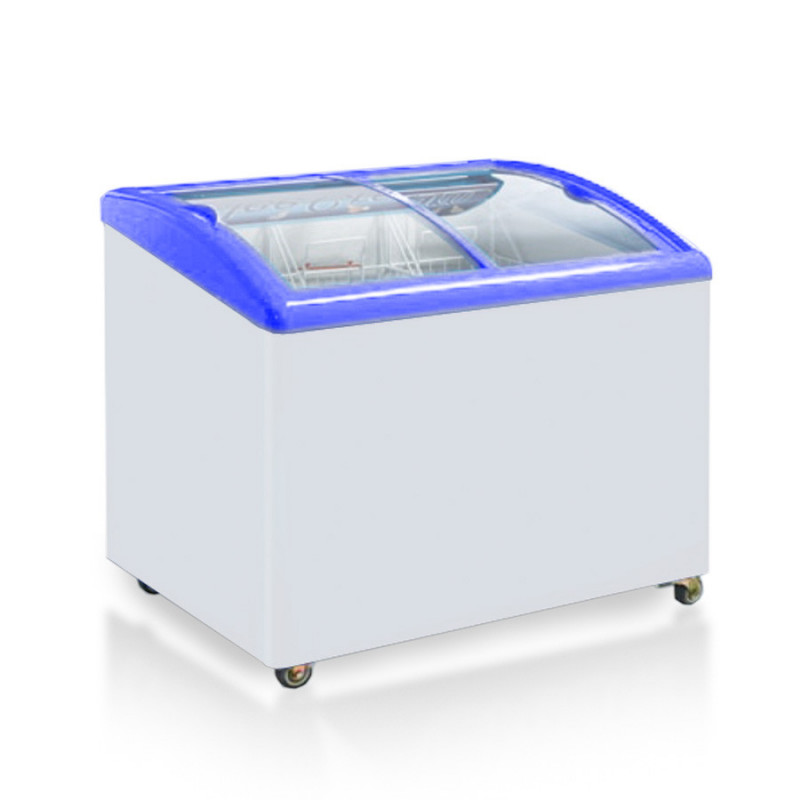 For the conservation of ice cubes, our flagship product is the bahu freezer Stuttgart 352L (122.5 x 70 x 90.5h) at a price of € 150 per period. Product code: Stuttgart 500.67
You will find it on our site on this page