Moving a fixed cold room.
Carveen is a company with over 40 years of rental/sale/repair/maintenance and installation of refrigeration equipment and air conditioners. This time, we are working on a new site with our team of certified and approved refrigeration engineers.
As this article on cold rooms refers, our client, a florist, contacted us to move his cold room from one place to another. It is 10m by 6m.
Our manager therefore traveled to check the site, the place of departure and the place of arrival of this cold room. Following these tips, our client added an optimization device to his cold room: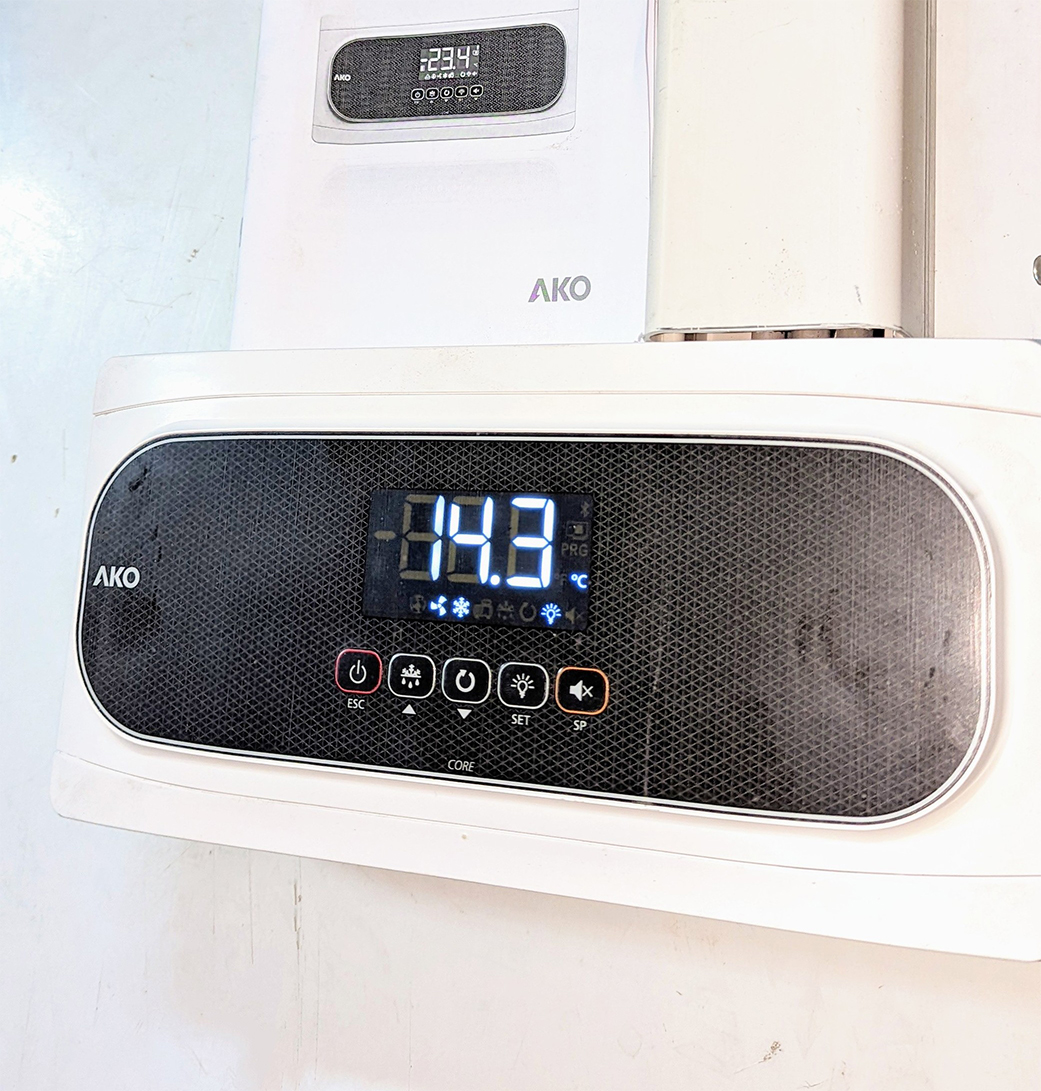 This device is an AKO advance temperature controller:

It integrates all the features of the standard controller plus the SELFDRIVE function which will optimize the performance of the cold room:

- Increases product shelf life.
- Reduces electricity consumption (~20%).
- Reduces maintenance costs.
- Eliminates unnecessary defrosting.
- Control of flow resistance.

The algorithm of the AKOCORE Advance controller decides in real time whether or not defrosting is necessary.
But before moving the panels themselves, our technicians disconnected and then reconnected the 2 Blitzer outdoor units.
You will also be able to easily see the cleanliness of the new installation thanks to the trunking that blends into the decor as well as our 2 elegant electrical boxes installed and connected by our certified and experienced technicians.
Would you also like to move or modify your cold room?
Many questions arise when moving or modifying a cold room. What kinds of security can I install? How can I reduce my electricity consumption or the number of defrosts.
To ensure clear visibility on the options you can obtain, and above all to obtain a fair price according to your budget and your needs, do not hesitate to contact us by email, telephone or by our form because of the trip, from installation to disposal, through maintenance and troubleshooting, Carveen will support you throughout the life of your refrigeration equipment.