When the outdoor unit becomes aesthetic.
Carveen is a company of more than 40 years in rental / sale / repair / maintenance and installation of refrigeration and air conditioning equipment.

This time, we are working on a new site with our team of certified and approved refrigeration specialists. This project, which took place in mid-August 2021 in Neder-over-Heembeek (Brussels), was the installation of an air conditioner.

With the help of our technical representative who had already visited the site previously, our client had chosen as an air conditioning solution a multi-split system of 2 LG Deluxe 2.5kW wall indoor units, 1 LG Deluxe 3.5kW wall indoor unit , 1 LG Floorstanding 3.5kW console unit and 1 LG Multi-split 7.9KW R32 gas outdoor unit.

Don't tell me you're frozen in front of these indoor units! (info if you click on it).
But the star of the day is their sister who is outside.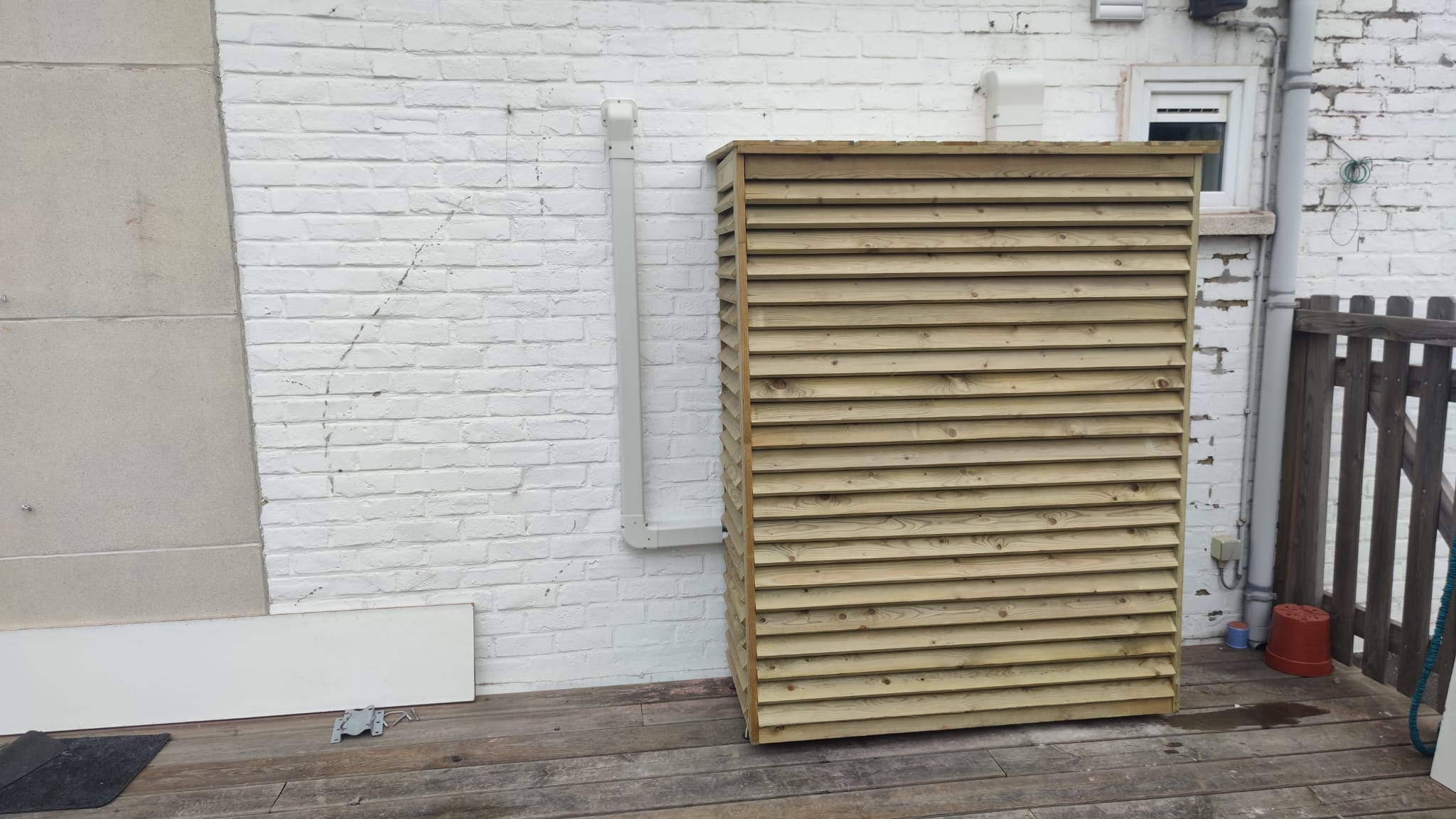 We all know these outdoor units hanging on facades or at the foot of building walls. We know that unfortunately, despite all the efforts made by outdoor unit builders, we are quite reluctant about the aesthetics of this unit.

This is why, to better embed this outdoor unit in the landscape, we recommend this unit cover whenever possible.
In addition, it has a wood finish, which makes it totally unattractive. Here it is already placed
Trunking has been installed inside in glossy white color to go perfectly with the indoor units.

Have you noticed the beauty and aesthetics with our beautiful white chutes? Everything that we needed is in the section "Goulotte" and "electricity" to make it all superbly harmonious. Click below to find each of its categories.
Seeing this, perhaps you also want to have such a beautiful installation and thus benefit from the air conditioning in summer ... and in winter? But faced with the number offered, you don't know which one to choose. Don't panic, we'll explain everything to you. Contact us and we will suggest the best choice for your needs.